The UK leads the world in #motorsport #engineering, supercars too…remember the 1992 Murray designed #McClaren F1 with V12 #BMW power & 3 seats with the driver central? Well 28 years on Gordon is back with a new #Porsche Boxster sized #UK #designed and #manufactured re invention of the original F1. Even #Lotus's legendary Colin Chapman, the undisputed King of Light Weighting through super clever aerospace level design/materials selection, would find Murray's latest supercar jaw dropping. Weight wise it's a total revelation. With a new naturally aspirated 4litre #Cosworth V12 developing 650bhp @12,100rpm, driving the rear wheels through a 6 speed manual Xtrac gearbox. It weighs just 980KG!! About 400 KG less than even the lightest supercars. Or 325KG lighter than a Boxster!
Granted, Chapman's budget wouldn't have permitted a carbon fibre body nor a brand new Cossie V12, but this is still a staggering #British technological marvel and stellar engineering achievement. Concorde inspired me to study engineering..this car would have done so too!! #STEM
Just a tad outside my price range at £2.8m…but dreams are made of this!
And dear #BBC..can you put these type of game changing design masterpieces on the news please?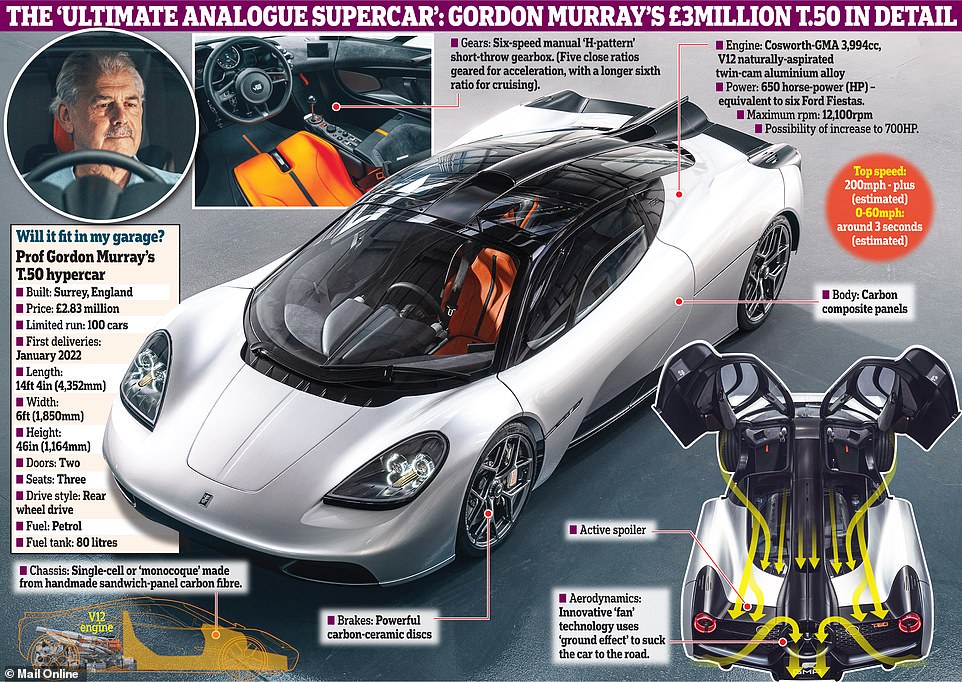 Original article here: https://www.thisismoney.co.uk/money/cars/article-8587745/Legendary-designer-Gordon-Murray-reveals-3m-T-50-British-supercar.html