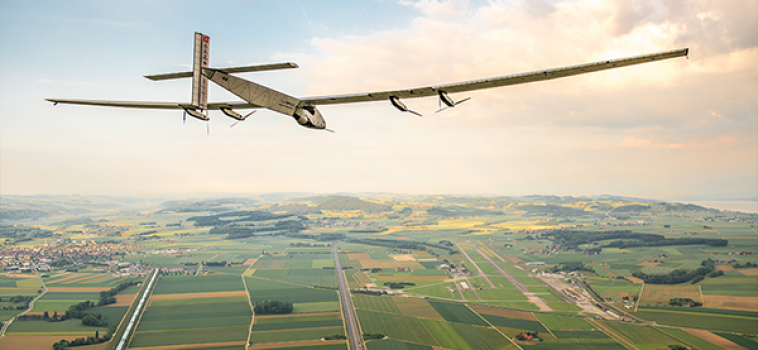 I watched in awe at the Solar Impulse plane takeoff yesterday … almost as fragile looking as the Wright Brothers first flight at Kittyhawk, in 1903. Pioneering, inspirational technological stuff in terms of consequences for transport and energy generation. The plane only weighs the same as a Range Rover so the structure lightness is as pioneering as the solar power generation and storage.
The take off reminded me of how I used to love watching Concorde 001 and 002 prototypes' test flights as a kid in the late 60's. The same enthusiasm at the launch of the low and sleek 1968 Jaguar XJ6 with those big fat tyres. Yes I became and am proud to be an engineer! We engineers use science and technology to make things work better/cheaper/more reliably. Nowadays my company Windrush Manufacturing Solutions work more in manufacturing processes than product engineering. But processes are important so we can all access these technologies! 3 years ago I put a 3KW solar panel installation on my house for £7k … you can now buy 4KW for £4k. It's called progress … and starts with pioneers.
I hope the Solar Impulse is giving our engineers on the UK engineering Bloodhound 1000mph record attempt project an extra dose of magical jaw dropping inspiration … like Concorde and the XJ6 gave me nearly 50 years ago ….
I hope all the kids following the Bloodhound through their schools are supporting Solar Impulse too as they see all aspects of STEM subjects (science, technology, engineering and maths) come together to make something really special and positive.
But dreaming of switching the Bloodhound from a rocket, Rolls Royce Typhoon engines and Jaguar V8 fuel pump to solar panels at this stage might be just a bit too premature and pioneering!! Give it a few years though??!!